Posted February 17th, 2014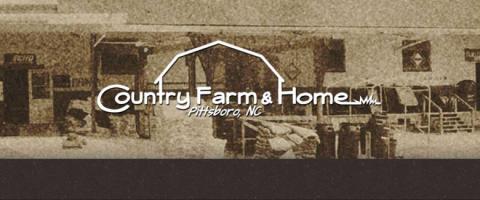 FEBRUARY 17, 2014 / PITTSBORO, NC – Country Farm and Home are excited to announce the launch of their brand new website: chathamfarmsupply.com.
This new website offers a fresh clean look and up-to-date user-friendly experience. Features include enhanced media resources, integration with external databases, and it is designed responsively so that it will work on a wide array of internet capable devices.
The backend is built using the Drupal content management framework, with an HTML5/CSS3 frontend designed exclusively for Country Farm and Home.
The website was designed by our new webmaster, Trevor Lee Reynolds, and you can see more of his work on his website.